Wonderful gift for birthdays, weddings, anniversaries and special occasions.
Buy now and the tour date can be arranged later (valid for 12 mths).
In the private luxury of a classy 1970 Jaguar Xj6 come visit the special places that the locals go on the lovely Mornington Peninsula. Visit wineries, food farmgates

Dont follow the crowd - lets escape for a private cruise of the amazing Mornington Peninsula.
I love to explore and you will experience 5 different aspects of the Peninsula in our 5 hour tour, including sightseeing, wine tasting and gourmet lunch (at own expense), followed by a guided nature walk and a food farmgate visit.
I will pick your group up in my luxury 1970 Jaguar from either your local accommodation, or from Frankston train station or Sorrento ferry.
My knowledge of the beautiful Peninsula, its weather, scenery, best places to eat and drink, and how to avoid the crowds, will ensure you a memorable and educational experience.
Travelling in my 1970 V8 Jag is like a trip down memory lane, with its wooden dash and old world luxury, mixed with modern comforts like aircon and a digital music system.

After a wonderful day on the Pen I will return you to your local accommodation, or other destination as agreed.
We can even accommodate you in our lovely luxury cottages at www.seasaltbnb.com
The Tour includes:
- Transportation in my luxury 1970 Jag xj6 with aircon, wood and leather interior and music of your choice.
- Wine tasting at two select wineries. We can customise to your tastes.
- Lunch at a local venue where you can order whatever you like (and pay them directly).
- Unlimited stops for pictures, lookabouts, shopping, etc. It's not a bus tour, so you can!
Reviews - 5.0 stars (13 of 13 reviews)
Some quotes:
"Had the best time with Rex our host. So friendly, made sure we had a great time. Great knowledge about the area. Definitely recommend this Tour xxx" Martina, September 2022 (5.0 stars)

"Rex is more than just a charming tour guide, he is an interesting and engaging person and a true "local" Lindsay March 2022 (5.0)

"An outstanding experience delivered by Rex. Exceeded all expectations. We particularly liked the way he personalised our tour" John - February 2022 (5.0)
"Super host, very friendly and knowledgeable about the area. Great way to explore the peninsula including wineries, breweries etc. Highly recommend!" Roali Jan 2022 (5.0)

"He took us to some local gems. The icing on the cake was the beautiful jag that were our wheels
for the day - a comfortable and luxurious way to get around! Thank you, Rex!" Kayla, January 2022 (5.0)
特色酒庄及自然风光之旅-全程高奢古董车接送

我将驾驶一台1970年代捷豹古董车带你游玩全程,可以选择在你当地的住处、Frankston火车站或Sorrento渡轮提供接送。
一天的旅程结束,我会把你安全送回住处或其他地点(需协商)。
旅程包括:
1970年代捷豹奢华古董车接送,提供车内空调、木材皮革制的舒适车内体验以及你喜爱的旅途音乐;
二个酒庄免费品酒,我们可以根据你的喜好定制;
在当地的餐厅享用午餐,选择你想品尝的本地美食(自费);

不限次数的停车拍照、观光或购物。这不是大巴团,请随心所欲吧!
Photo Gallery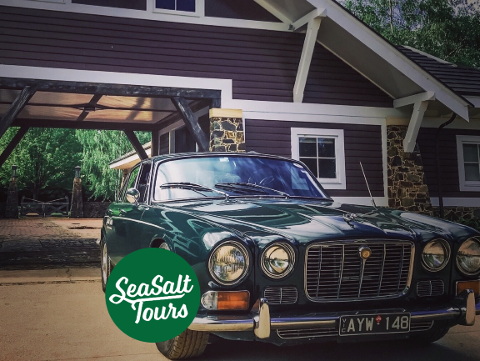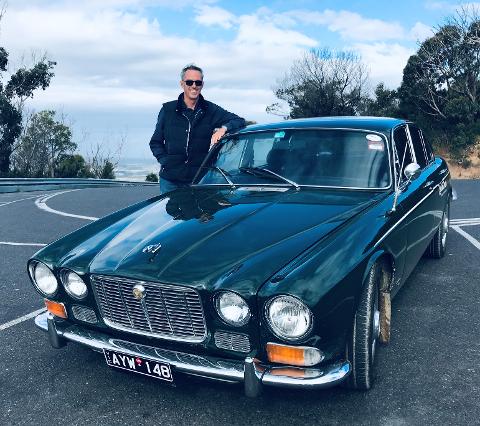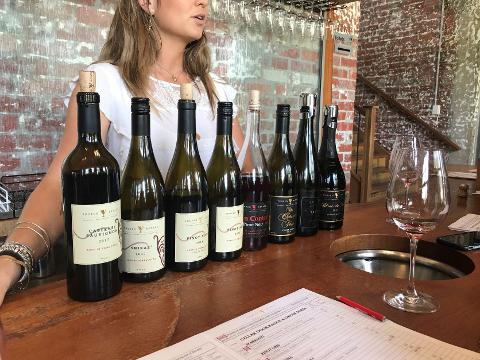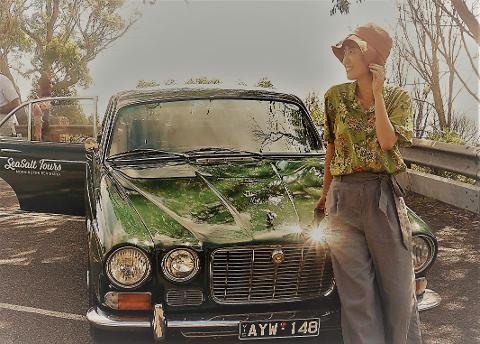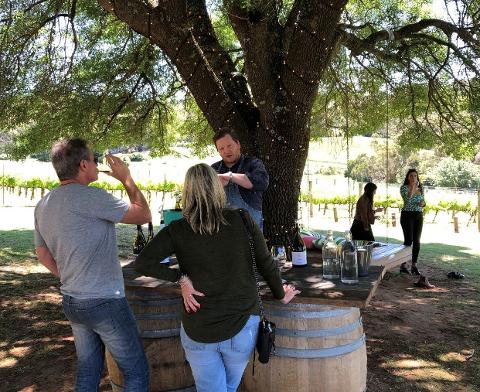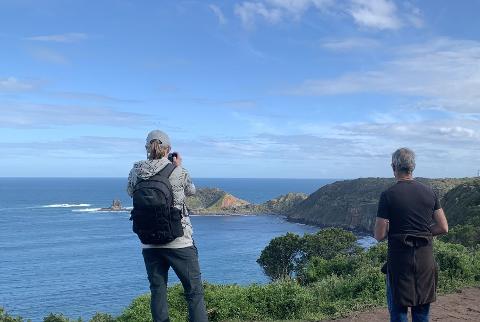 Terms and Conditions
Gift card is valid for 12mths since purchase and can be redeemed online or by contacting tour operator directly. Redemption steps will be emailed to recipients. Each tour is private, one group only, and can be customised to suit guests. Subject to availability at time of redeeming gift.